PHOENIX HEROES
COMMUNITY BUILDING
Building veteran communities and creating a natural peer support environment where our core support services are delivered directly to those who need additional help.
We are receiving many referrals from main stream charities for veterans and their families to join our veteran community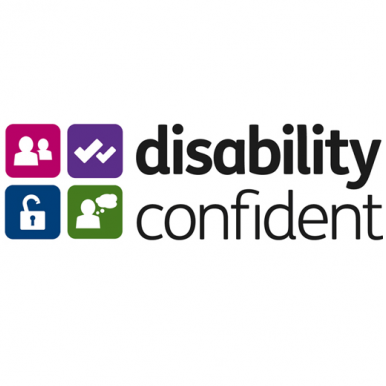 We are a non-profit Community Interest Company (CIC) supporting our veterans and their families who may need additional help with employment, community engagement, mental health difficulties including Post Traumatic Stress Disorder (PTSD).
We are an Organisational Member of the British Association for Counselling and Psychotherapy (BACP) we follow the BACP ethical framework for the counselling professions. Our professional therapist are members of the BACP and we are also partnered with PTSD Resolution.
Our services are being delivered on a Nationwide scale and we have many proven case studies that our service delivery approach is working extremely well.
Our small team are all volunteers, none salaried and to date we have committed over 25,000 voluntary hours since 2018.
Veterans Supporting Veterans
We are a team of veterans, civilians, serving members of the Armed Forces and military spouses, supporting veterans and those that are still serving, including their families. We have something really special here and we want to share it with you.
Phoenix Heroes has learned that providing support to ex-service personnel is a complex process that must address the individual's personal, family, social, physical and mental well-being. Getting a person back to good mental health is just a start point in the long recovery process.
Our CEO Gary Stockton spent 22 years in the Army and his passion whilst serving was always to look after the lads and lassies, this has not changed, we are veterans supporting veterans!
We build veteran communities around the UK through a range of outdoor group activities and community engagement, family focused events. It is within these communities that our service support areas are delivered directly to those who may need additional help.
Our services assists with guiding the person through personal challenges in restoring self-confidence and dignity; assisting the individual with statutory agencies, employment and family matters.
Employment opportunities, family outdoor group activities, mental health support and carp fishing breaks are some of the services that we deliver.
Building veteran communities and being in the outdoors has so many benefits, this coupled with knowing that there are a range of support services to access makes this a safe environment to be in.
SERVICES
services that we deliver across the UK
we accept veteran social prescribing referrals to our Veteran Carp Angling Club (VCAC)
SUPPORT
Please view the range of support services available to everyone
DIRECTORY
We are listed alongside many other good veteran support organisations within the Colchester Borough Council, Leicester City Council and ESSEX Maps
If you are unsure about the type of support that you need then please visit the
Veterans` Gateway
and they will provide the advice and help you find the right support.
Project Nova, delivered in partnership between RFEA – The Forces Employment Charity and Walking With The Wounded, is there to offer help to those who have been arrested and enter Police Custody. It also supports Veterans who have self-referred or been referred by specialist Police teams/ other statutory organisations, because they are at risk of arrest. The scheme was launched in 2014 and currently operates across South Yorkshire and Humberside, the North East, North West, Midlands, South West and East of England.
England. Upon receiving a referral, Project Nova co-ordinators undertake a needs assessment to establish what support is required by the individual, followed by practical support offered through a network of local charities. Project Nova co-ordinators understand the experiences of ex-servicemen and women both during and after their military careers – empathy which gives veterans the strength they need to make changes to their lives and access support through health and specialist services."
Established in 2010, Walking With The Wounded 'WWTW' is a leading military charity which recognises that those who served, deserve.
Whether mentally wounded, socially wounded or physically wounded, they deserve the care, support and means they and their families need to function in society, serving in the communities in which they live, reigniting their sense of purpose and making a positive contribution again.
Walking With The Wounded gets those who've served – and their families - back on their feet.
We do four things: employment, mental health, care coordination and volunteering which are saving jobs, homes, relationships and lives for the veterans who are struggling since leaving the military.
Our innovative partnerships with the NHS, supporting mental health teams across the UK; the creation of Project Nova with the RFEA to intercept veterans in police custody and reduce reoffending; our own mental health capabilities enabling 121 therapy within days; and our award-winning volunteering initiative OP REGEN, are delivering significant, positive, social impacts across the UK.
THE ARMED FORCES COMMUNITY
BMF offers free fitness classes to ex-serving members of the Armed Forces. As a business founded by ex-soldiers, to deliver outdoor fitness classes across the UK, what better way to give back to the Armed Forces community by offering free membership to Veterans.
BMF classes are a great way to keep fit both physically and mentally. The sessions will challenge you as an individual and are suitable for all abilities. So if you've left the military and need to get back into shape then our beginner and intermediate classes are perfect to kickstart your fitness regime.
The initiative offers Veterans across the Royal Navy, British Army, and Royal Air Force the opportunity to keep fit with Europe's largest outdoor fitness provider. Become a member, free of charge, and enjoy unlimited classes. Current serving members of the Armed Forces may also be eligible for a discount on the full membership rate and enhanced benefits.
To apply, please speak to your local BMF franchise owner whose details can be found on the relevant
PARK PAGE
.
Terms and Conditions apply, see
HERE
.
The Essex Shed Network is a not-for-profit partnership between Maldon & District CVS and CVS Uttlesford and funded by National Lottery's Community Fund. Our aim is to provide help to anyone in Essex wishing to set up a Men's Shed, whilst also supporting existing Sheds to ensure their sustainability.
Forces Help Ghana is a Non-Governmental Organisation seeking to help injured Ghanaian ex-service personnel and their families.
''Our Mission is to raise awareness and enlist the public's aid for the needs of injured ex-service personnel, assist each other and to provide unique direct programs and services to meet their needs''.