If you belong to a large network of businesses, friends and support organisations it is pointless keeping this to yourself. Our networks are credible and stretch across all industry sectors, we want to share this with our veterans to help them take the next stage in their recovery process. If we are unable to provide the direct solution or support then we will always know someone who can!
Let Phoenix Heroes share our network with you!
Over the years we have been building our networks to benefit the veteran community. We identify organisations that are veteran friendly and who are actively looking to employ veterans and their families across a spectrum of skill sets.
Please view the current vacancies below, if you do not find a role that matches your skill sets then please feel free to contact us and we will try and find a role that does.
Working with our supporters we have identified a number of courses that may appeal to our veterans who want to take a change in direction with their career path.
If there is an associated cost to a course then we will always try and raise funding in support.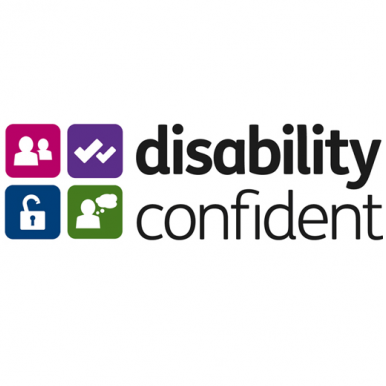 We Are Veteran Friendly Campaign
Our campaign to align companies and organisations to show that they are a veteran friendly is gaining momentum across the UK.
If you would like to display our logo and support our veteran communities in anyway then please contact us for more information.
Employability support for veterans with health conditions
The Poppy Factory' mission is to support veterans with health conditions on their journey into employment and to continue supporting them whatever challenges they may face.
Four out of five of the veterans we work with report a mental health condition. Whatever their situation, and whatever they are going through, our employability team is on hand to offer one-to-one support.
Our service is veteran-centred and helps people of all ages, including many over 50. The men and women we support move into a diverse range of jobs across dozens of different sectors, from logistics and construction to the charity sector and health care.
The Poppy Factory has been supporting wounded, injured and sick veterans for nearly 100 years. We continue to stand by them on their journey into employment and beyond.
To register for support for information about our employability service, please click the link below:
Career & Transition
After the Military offers professional career and transition services for ex-Forces personnel, their spouses, partners and family members. Our programmes have been designed after wide consultation with ex-Forces personnel, using the latest research into what makes for successful transition from military life. And we tailor them to your particular situation.
ERS Silver Award
Proudly supporting those who serve
Phoenix Heroes are proud to be Employer Recognition Scheme (ERS) Silver award holders under the Armed Forces Covenant
ELCAS Courses
We are an international organisation of people whose aim is to support and promote sustainable fisheries management for the benefit of our members, fisheries, wildlife and society.
We offer additional support to those that may need a little extra help in getting back into society, going back to work or providing a solution to allow you to take part in our support projects. We believe that everyone needs a little extra help at some point in their life to get back on track and we aim to do just that.
Global Production Squad are delivering support to the vaccines and testing stations across the UK. They are a veteran friendly organisation and always looking for veterans to join their team to work within the event industry.
ELCAS Courses
All our courses take place at the Wagtail International School of Excellence in North Wales
Building Heroes is a charity dedicated to service leavers and veterans. We provide fully funded training and employment support into a new career in construction by equipping them with a broad range of trade skills and then connecting them with a network of employers.
The Building Heroes Property Maintenance Course operates out of seven locations around the country. Our aim is to have 9 centres by 2021 enabling us to train over 1,000 veterans a year.
1. Pulborough, West Sussex
2. Nantwich (Residential optional), Cheshire
3. Colchester , Essex
4. Trowbridge, Wiltshire
5. Salisbury, Wiltshire
6. Aldershot, Hampshire
7. Middlesbrough, TeesValley
ELCAS Courses
Approved as an Enhanced Learning Credits (ELC) provider with the MoD. Delivering training and offering employment opportunities to current and ex serving military personnel.
We pride ourselves on the nearly 20 years of industry knowledge we offer and our long-standing expertise in recruitment. Whether we are working with a temporary position in a UK warehouse, a permanent executive for the boardroom or a relocation consultant abroad, we strive to provide a quality service that ensures a smooth and efficient recruitment process for both the candidate and employer.